May 14, 2017 | Posted in Coach Training, Life Coaching, Mental Health, Parenting, Weight Management | By laurensaglimbene
This year, life caught up with me and kicked me in the **s.  Instead of drowning in my struggles, I decided to fight the current and try to claw my way back from the abyss of stress, anxiety and misery.  Thus, this list of personal development books was born.
You see, I figured out that the habit of exposing yourself to inspirational messages on a daily basis can CHANGE YOUR LIFE.  Seriously, I'm not kidding you.  IT CAN CHANGE YOUR LIFE!!
On the day that this really "clicked" for me, I made this video for my nutrition clients – check it out if you want to hear more of my thoughts about why this habit can be a game-changer for you.  Then scroll down farther to see a list of personal development books that I plan on reading.
Personal Development Books
In no particular order, these are the books on my list!  I usually put them on "hold" at the library – currently, I have 50 titles on hold – and read them as they become available.  I haven't finished all the books on this list, and I'll continue to add to the list as I get suggestions from others.
These personal development books span a variety of topics, but all of them are bound together by the common thread of seeking a happier, more fulfilled life.  They encompass creative thinking, business, time management, financial fulfillment, parenting, marriage and much much more!
Big Magic: Living Beyond Fear, by Elizabeth Gilbert.
For me, this book was poignant and well-timed.  Every page was a "right on" moment, for me.I wasn't originally sure if this one was going to resonate with me at first, because my business isn't really artsy fartsy or creative – I'm a fitness and nutrition coach!  But then I realized that what I do as a coach IS an art.  Helping others to reach their goals requires far more than technical knowledge – it requires creativity.  So this ended up resonating with me quite a lot!It also helped me to realize that I need to have outlets for my creativity that have nothing to do with my work.

The Big Leap: Conquer your Hidden Fear and Take Life to the Next Level


3. 


4. Daring Greatly: 

How the Courage to Be Vulnerable Transforms the Way We Live, Love, Parent, and Lead, 


5.  

Crush It!: 

6.  

Essentialism: 

7.  

Wild at Heart: 

8.  

The 12-week Year: 

9.  

The Universe Has your Back: 

The 10x Rule: The Only Difference Between Success and Failure, 




You Are A Bad Ass: 
August 9, 2016 | Posted in Babies and Kids, Deals, Parenting, Pregnancy and Lactation, Weight Management | By laurensaglimbene
Moms, the struggle is real.  Staying fit is hard enough in the first place, let alone after being pregnant for nine months and THEN the responsibilities of being a mom to a growing family.  Even worse, your fitness takes on a whole new dimension after your baby is born – particularly if you're breastfeeding!  You probably have a lot of questions, like how to lose weight while breastfeeding, how to get your belly back in shape and more.  I'm a mom of two AND I have a Master's degree in Exercise Science and I want to answer these questions for you.  Read on!
Lucky for you guys, I put this all in a short and sweet video course called The New Mom's Guide to Fitness.
How to lose weight while breastfeeding
For me, I was always scared to lose baby weight because I didn't want to mess with my milk supply.  Most moms don't know how to lose weight while breastfeeding – and there's definitely some important points you don't want to miss.  You should never eat below a certain number of calories, and it's important to have a specific mix of nutrients (fat, protein and carbohydrate).  It's also important to lose fat at a gentle pace.  I talk about the specifics in the New Mom's Guide to Fitness and include a worksheet that shows you how to calculate our daily calorie intake AND your proportion of fat, protein and carbohydrate.
How to safely train your core
The most common abdominal exercises might actually be dangerous after you've had a baby – especially the types of workouts you get on Pinterest and in mainstream fitness DVDs.  Crunches, planks, V-ups and burpees can be too much load on your weakened midsection.  There are some very specific steps you need to take to protect your abdomen postpartum, or you might end up with a hernia.  I talk about what NOT to do, and also include a video with a few sample exercises you can do instead.
Preventing baby wearing injuries
A lot of moms end up with VERY sore backs from carrying or wearing their little ones.  Since your kids always want to be held, this is not good. There are a few tips that can help you head off aches and pains and I'll cover those in the New Mom's Guide to Fitness.
The right goals
There's so much else that goes into staying fit after having a baby. Planning and goal setting are two HUGE components where moms make a lot of mistakes.  My goal is to help you get off on the right foot by having the right plan for you.
In closing
I'm an experienced fitness professional and mom.  I've got a short, sweet and affordable video course to help you take ownership of your fitness after having a baby!
May 8, 2015 | Posted in Parenting, Pregnancy and Lactation | By laurensaglimbene
Did you know that nursing moms can lose as much as 5% of their bone mass in the first three months of breastfeeding? Most moms don't know that there's a relationship between breastfeeding and bone loss.
The Mechanics of Breastfeeding and Bone Loss
The action of an infant suckling at your breast creates a hormonal reaction in your body.  This reaction is very similar to menopause: Your hormones change so you don't ovulate or have your period, your uterus gets smaller and skin becomes dry.  Some nursing moms even experience hot flashes, mood swings and night sweats.  And, like menopause, your bone mass is affected from the hormonal changes.  Thus, breastfeeding and bone loss can go together.
However, there's good news.  Researchers believe that nursing moms gain bone back after weaning – and at a faster rate than they normally would.  So, these changes in bone mineral density can "balance out" from lactation to weaning.  Breastfeeding and bone loss shouldn't be a problem unless you're already predisposed to bone loss.  You might be predisposed if you've had estrogen therapy for fertility, have a family history of osteoporosis, have a recent history of disordered eating, have had a previous loss of menstruation (amenorrhea) for a long time,  or weigh very little.  It is unclear whether  consecutive pregnancy and breastfeeding years increase your risk of bone loss.  However, we DO know that loss of your period (amenorrhea) in non-breastfeeding women does increase risk of osteopenia and osteoporosis.
Caring for Your Post-Partum Bones
Still, it's very important to take care of your bone health during the post-partum period.  Most of this "stuff" is common knowledge, but it can be so hard to even keep up with the basics when you have a new baby.  I hope understanding more about bone loss and breastfeeding will help moms find added motivation to stay active and eat well!
Some ways to take care of your bones:
Make sure you're eating enough foods rich in vitamins and minerals, which helps prevent unnecessary bone loss and promotes adequate bone regeneration.  Really, all vitamins and minerals are important in one way or another!  Calcium and Vitamin D are particularly  important, but researchers have also suggested that consuming a diet that's not high in sodium is also important for bone health.
Maintain or start regular load bearing activity.  The idea of exercising AND taking care of a baby might be intimidating, but it's so important in the long run!
You may need to take extra precautions while lactating if you are predisposed to bone loss.  Talk to your doctor.  You may need to avoid repetitive, jarring activities like running and plyometrics, as well as high-risk activities like heavy Olympic Lifting and contact sports.  Work with a certified coach or physical therapist to find activities that are appropriate for your condition.
References
Clapp, J. F. Exercising Through Your Pregnancy.  Addicus Books (2002).
Drinkwater, B. L. & Chestnut, C. H. (2001).  Bone density changes during pregnancy and lactation in active women: a longitudinal study.  Bone and Mineral, 14 (2) 153-160.
Kalkwarf, H. J. & Specker, B. L. (1995). Bone mineral loss during lactation and recovery after weaning. Obstetrics & Gynecology, 86(1) , 26-32.
National Institutes of Health Online (Accessed 5/8/2015). Bone Health for Life.

April 14, 2015 | Posted in Babies and Kids, Eating Well, Parenting | By laurensaglimbene
Enjoying my posts on toddler nutrition?  Here's Day 3 of "Today, my healthy toddler ate…"
Real Life Toddler Nutrition
This is an example of a slightly frazzled day for me – we had a lot of hectic things going on.  I forgot to pack his lunch for preschool the night before, so I had to do it quickly in the morning.  Little man didn't nap, which cut into my food preparation time for dinner.  Daddy went out of town, which meant no help around dinner time and very little motivation for me to put a lot of effort into dinner.  You'll notice a very heavy reliance on Ezekiel bread and fruit!  Soon, I hope I'll have a post that shows a day where we go to a birthday party (Pizza!  Cake! Cookies! Cake pops!) or another atypical event.
Daddy and I try to make the first meal of the day his biggest and most nutritious.  We notice he eats the most at breakfast compared to any other meal time, so lately we've try to pack it full of protein and vegetables.  That way, we know that he has had a lot of "good stuff" – even if the rest of the day gets derailed.
If you missed Day 1 and Day 2, click on the links!
Today, my healthy toddler ate….
Breakfast:  Made by daddy!  Omelette with 1 grated carrot, 2 eggs , 1/2 tomato and 1 piece bacon. 1/2 piece of ezekiel toast.  Water.
Snack:  Banana with sunbutter on it.
Lunch:  Leftover ~2-3 oz turkey bolognese (Ground turkey in  tomato sauce). 1/2 cup white bean salad with cucumbers, tomatoes, avocado, olive oil, himalayan salt and pepper.  1/2 piece of ezekiel toast.
Snack: Raspberries and an apple.
Snack: ~ 1 cup of plain Cheerios provided by another parent at a playdate.  1 clementine.
Dinner:  1 egg made "sweet," scrambled with Rodelle vanilla extract and a little mashed banana. 1 piece of ezekiel bread french toast, made with unsweetened almond milk and fried in coconut oil.  Topped with 1/2 tsp raw honey, spread around to cover the bread very well.
After dinner snack:  Pecans.
Thanks for reading my post on toddler nutrition!  I'd love to hear your thoughts.
April 10, 2015 | Posted in Babies and Kids, Eating Well, Parenting | By laurensaglimbene
Welcome to my Sample Toddler Meal Plan Series!
If you're wondering what a toddler should eat in a day, or what a healthy toddler MIGHT eat, then you'll enjoy this series that I'm starting.  It's a series of sample toddler meal plans. It's called "Today, my healthy toddler ate…" and is a list from a REAL day.  Every child is different and this is NOT meant to be a nutrition plan or meal plan for YOUR child – just a sample of what MY healthy, active little boy eats. Again, this post is simply meant as a sample toddler meal plan – an example that might help you broaden your horizons as a parent or child care provider.
 Missed Day 1?  Check it out here!  Each day has something different to offer, along with some old favorites (IE my son asks for Waffles for breakfast every.single.day.)
There's also Day 3!  Day 3 is a sample of a hectic day for us, when our food choices were not super-shiny-perfect.
"Today, my healthy toddler ate…"
Breakfast:  Two carrot-oatmeal protein waffles (~2 eggs, 1/3 cup oatmeal, 1 carrot), 1/2 piece of ezekiel bread with sunflower seed butter and mashed banana (stolen from mom's plate)
Snack 1:  2 small clementines and raw almonds
Lunch:  Pureed spinach omelette (blended completely into the egg so there are no chunks), carrot sticks and brown rice with himalayan salt and fresh ground pepper .
Snack 2:  A LOT of  Supereats' Kale & Chia Chips in Chili Lime (Tortilla-style kale chips, packed with Vitamin A & C, good protein & fiber)
Dinner:  ~4 oz of Steak, 1/2 cup roasted broccoli and 1/2 cup sweet potato fries.
After dinner snack: Banana & Coconut Milk "Ice Cream"  with Allspice
March 8, 2015 | Posted in Babies and Kids, Eating Well, Parenting, Toddler Friendly | By laurensaglimbene
If you're wondering what a toddler should eat in a day, or what a healthy toddler MIGHT eat, then you'll enjoy this series that I'm starting.  It's called "Today, my healthy toddler ate…" and is a list from a REAL day.
Disclaimer
Every child is different and this is NOT meant to be a nutrition plan or meal plan for YOUR child – just a sample of what MY healthy, active little boy eats.  In an attempt to choose good search terms, the title of this page is coming up as "What a toddler SHOULD eat" – which I hate!!  Realistically, there are too many factors – both nutritional and "real-life-ational" – to come up with a definitive SHOULD.  Again, this post is simply meant as an example that might help you broaden your horizons as a parent or child care provider.  
This post contains affiliate links to Amazon.com.  That means I get a percentage of the proceeds from any purchases you make through the links.  
What A Toddler Should Eat: Today, My Healthy Toddler Ate:
Breakfast:  Homemade "Carrot Cake" Protein Waffles = 2 eggs, 1/2 cup oatmeal, 1.5 teaspoons coconut oil, 1 carrot, 2 tablespoons raisin
~ 3-5 oz of whole milk from Homestead creamery.
Snack:  ~15 Raw Almonds, 1 Carrot of Carrot Sticks, 1 Large Apple
Lunch:  ~3 oz of steak, 1/2 sliced red pepper, 2 small "cutie" clementines
Post-nap snack:  Roasted white potato "potato fries" (~ 1/4 potato)
Dinner:  ~3 oz of steak, 1/4 cup sliced cucumbers, 1/4 cup of spinach salad with balsamic dressing
Dessert:  Homemade chocolate-avocado pudding with homemade whipped cream = ~1/2 an avocado, 1/4 cup heavy cream, ~1 tablespoon of sugar, along with seasonings
Interested in seeing more samples of what a toddler shout eat?  Check out Day 2 and Day 3 by clicking on the links!
March 5, 2015 | Posted in Parenting | By laurensaglimbene
You might be intimidated by the idea of eliminating sugar from your holiday – These Five Tips are the Best of a No Candy Easter and will help make sure it's still amazing!
I think these five ideas are the best of a no candy easter.
1.  Make a rockin' Easter Basket
Choose a theme based on something your child loves, like firetrucks – Or, stick with the Easter Bunny theme and put in plush bunny toys, bunny stickers, rabbit activity books, Peter rabbit books, rabbit stencils, rabbit pencils and more.  My Life of Travels and Adventures has a great example, shown below.
2.  Make food art.
Use my oatmeal protein pancakes to make the bunny pancakes below, pictured from Butter With A Side Of Bread and featured on Little Yellow Barn.   Like this? I have a whole pinterest board of food art for all occasions!
3.  Rock the Easter eggs.
There are so many incredible ways to decorate eggs now…. using chalk, glow in the dark paint, glitter and more. This is one of my favorite – textured sensory eggs from Twodaloo.
4.  Create Lead-up
Start festive Easter activities several days in advance.  Read easter-themed and rabbit-themed books, go searching for rabbits outside and do easter bunny face paint.  The Simple East blog has a great list of 28 Children's Books for Easter and Spring.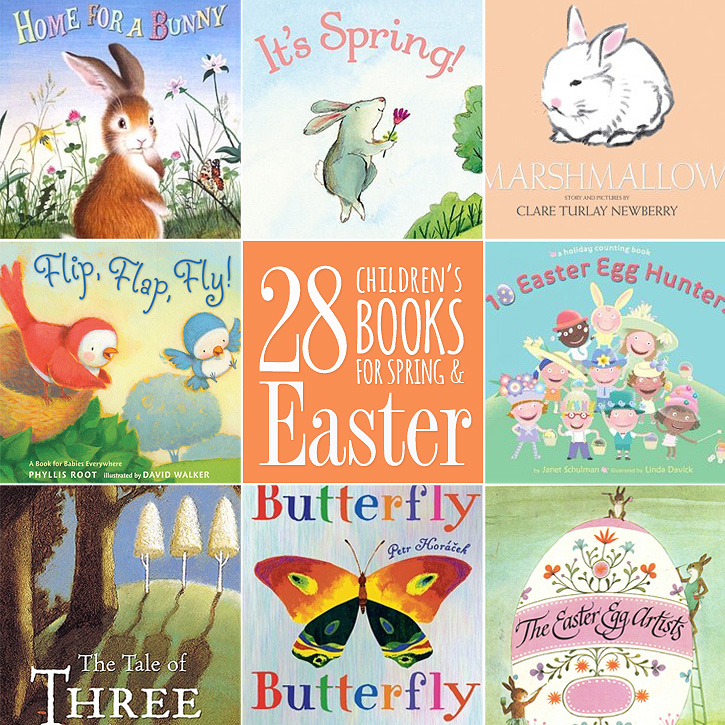 5.  Have a candiless Easter egg or scavenger hunt.
You can even have an egg relay with an egg balanced on a spoon, or a one-legged rabbit race complete with rabbit costumes or masks!  I like the idea of a scavenger hunt, relay or race because kids aren't automatically expecting candy so they might not feel let down.  Have them search for rabbit toys, filled eggs, real decorated eggs, jewels, stickers, books, rabbit masks, stencils, rabbit pencils, rabbit erasers and more.  Lovely Like you has a great photo gallery of her egg race.
April 22, 2014 | Posted in Babies and Kids, Parenting | By laurensaglimbene
Did you now bottle feeding affects athletic ability?  Singing ability, too?  So, it could affect their chances of being a world-class opera singer.  Or an internationally competitive athlete.  Or of living with tight muscles and chronic pain –  Regardless of whether the bottle contains formula or breast milk.  The magnitude of impact will vary from person to person, with some experiencing little tangible impact, but the possibility is there.
How Bottle Feeding Affects Athletic Ability
It's pretty well documented that the activity of a baby's oral cavity and jaw is completely different for bottle feeding compared to breast feeding (great explanation here).   The height, shape and function of your palate, mandible and maxilla are all developed during the early years – and they're developed by breastfeeding at the breast, particularly during the first six months of life.
Just as rolling, sitting and crawling are the developmental activities of the body, suckling at the breast is the developmental activity of the oral cavity and jaw.  Your jaw and mouth affect the function of your neck, which affects the function of your shoulders and everything beneath them.  This means that poor development of the jaw affects every physical structure down the line. Thus, bottle feeding affects athletic ability, risk of injury and more. 
*EDIT on 4/14/2015:  This post has received a LOT of traffic lately, and I'm amazed at the comments by people who have clearly NOT read the article.  I'm happy to host all opinions in my comments and will not delete comments, but please do me the courtesy of actually reading the article and remember this major point before you comment:
This article is NOT about breastfeeding versus formula feeding.  It's about the impact of using a bottle compared to the breast.  A bottle has the same impact whether it has formula OR breast milk in it!  This is not a pro breast milk post – this is a pro-feeding-at-the-breast post!  Formula CAN be fed at the breast and delivering it at the breast is a better choice than delivering it from a bottle.  If you are a formula-feeding mom, please use this information to make choices about how you deliver formula to your infant.
Physical therapists, paleo living advocates  and exercise scientists like Dr. Patrick Davidson and Katy Bowman believe that poor development of the oral cavity & jaw can change the way your core muscles work.  It can also change the resting tightness of your muscles and your overall nervous system function.  This isn't a huge deal for everyday folk and general sport competition, but what if your child wants to be more than average?
They'll probably be OK if they dream of becoming an engineer or a writer (although they may not be safe from the possibility of chronic pain from muscle tension or misalignment of the neck).  But what if they dream of becoming a world-class athlete, like a power lifting  Olympic champion?  Or they want to set a world record for the deadlift?  Maybe your son will try to sprint his way to a gold medal at the Olympics?   The difference between a gold and silver medal can be a tenth of a second – as small of a difference as breast milk from a bottle or breast milk from the breast, formula from a bottle versus formula delivered at the breast.
Maybe your small daughter dreams of being a pop star or singing on stage at Carnegie Hall?  An oral cavity of a certain shape  is important for having a beautiful singing voice. The tone and quality of a voice is manipulated by moving the palate, the jaw and the bones of the face.  Some aspiring singers go through therapies like craniosacral therapy and Feldenkrais to recover normal tension and rearrange their oral cavities.  Some orthodontics can help change the shape of the oral cavity, teeth and jaw.
Overall, the capacity for physical and technical greatness is really determined by overall genetics and a human's ability to compensate for their inherent weaknesses (Ref: Athletic Body In Balance)  – so, a "great adapter" can overcome their genetics and physical disposition to do just about everything.  That's why some top-level runners appear to have bizarre running form yet still succeed at their sport.   (AFTER NOTE: It seems like a lot of people skimmed this part before they made comments.  This is fancy talk for just-because-you-bottlefed-doesn't-mean-your-kid-is-going-to-be-a-troll.  They might even be an athlete or a musician).
Again, I'm really talking about international-level competition here – you likely won't see the impact of oral mechanics at your seven year olds soccer practice, so if you're saying "I formula fed and my child is a great athlete" you're probably right – it's the context that's different.
But it's not really about the bottle.  Or the thought that bottle feeding affects athletic ability.
While I find this topic fascinating, it's really about a bigger picture.  We need to stop assuming we're smarter than nature.  You don't need to know about all the technicalities of dental occlusion, a vaulted palate, the angle of spee… I mean you could research all that if you really want to, but do you have time for all that?  Do you have the passion for all that?  Would you ever think about palate mechanics & breast feeding on your own??  Probably not.
So make it a point to live your life according to nature.  Make a bumper sticker, a sign in your house, write a song about it, whatever:  I will be guided by nature in all decisions about my body and my health.    You don't need tons of knowledge to do right by your kids' and their bodies – just look at the activity of human beings in nature and mimic it.  If you're a middle class American then you probably know that babies naturally get their nourishment from breast milk, which comes from the breast.  We all want the very best for our children, but it can be intimidating to figure out exactly what the best is.  You'll always choose the best, however, if you've made a point to live your life as a reflection of nature.  Can't breastfeed?  Find an option that mimics breastfeeding as closely as possible (some options are listed at the end of this post).
Note:  I guess I need to say it again. I honor all mothers, whether they choose to breast feed or bottle feed.  This article is not a judgment of the value of a mother based on which way she chooses to feed her child.  However, it's important to acknowledge that decisions DO have repercussions, some small and some large.  It's also important to acknowledge that THAT'S OK!  It's impossible to take perfect action all the time, whether because of inability or lack of knowledge.  I may breastfeed my kids, but I do a lot of other things poorly.  A mom who breastfeeds her child exclusively at the breast might not provide other advantages for her child and vice versa.  Do the best with where you are and what you've been given.  Accept imperfection instead of fighting it.
SOLUTIONS
Here are some things you can do to minimize these drawbacks in an infant, whether they're drinking breast milk or formula – all of them emphasize less (or no) time on a bottle and more time on a breast (even if there's no milk in it!).
1.  My favorite option: Consider syringe feeding your baby at your breast – they can suckle at the breast and work towards the same developmental motion, all while receiving their formula/breastmilk through the syringe that's held close to the nipple.  You don't need to have any milk in your breasts for this. It takes a few feedings to get used to the mechanics of holding the syringe, injecting the milk, etc., but this is a very doable option for mothers and babies – even in the long term.  Medela makes a great supplemental nursing system that's also easy to use – you can attach a small tube to your breast, with the outlet by your nipple, so the liquid is fed to baby while he sucks.
2.  Consider using a wet nurse part time or full time, so your baby still has the opportunity to suck at the breast.  This option isn't necessarily limited by socioeconomic factors, as I've met moms in La Leche League groups who would happily do it for free.  I've heard of female family members (aunts, for example) "relactating" and nursing as a favor to mom.  If some family members donate kidneys or act as surrogate mothers and egg donors, why not for breastfeeding?  The biggest barrier to using a wet nurse is mom's reservations about it – which are certainly reasonable.
3.  If you're feeding both at the breast and at the bottle, make an effort to spend as much time at the breast as possible during the course of a week.  The more time at the breast the more chances to use the mouth & jaw adequately.
4.  If possible, switch from a bottle to a cup when mom isn't around.  Many babies can learn to drink from a cup at a young age and it will help prevent them from developing a preference for the bottle.
5.  Consider regular appointments with a craniosacral therapist or other bodyworker who specializes in lactation, infants, the mouth & the jaw.  Some craniosacral therapists are very skilled at manual therapy for the palate and jaw.
6.  If you're well past the breastfeeding years, find a very experienced orthodontist who can assess your child's jaw and mouth from a functional perspective.  Most orthodontists only focus on aesthetics.  The right orthodontist can help reshape the relationship between the jaw, oral cavity and mandible.
RESOURCES FOR HOW BOTTLE FEEDING AFFECTS ATHLETIC ABILITY
Dentistry for babies – "Breastfeeding" –
REFERENCES FOR HOW BOTTLE FEEDING AFFECTS ATHLETIC ABILITY
1) Breastfeeding and non-nutritive sucking patterns related to the prevalence of anterior open bite in primary dentition, CC Romero et al. (2001), SciElo Brasil.
2) Relationship between breastfeeding duration and prevalence of posterior crossbite in the deciduous dentition, Kobayashki et al. (2010), Elsevier
February 26, 2014 | Posted in Parenting, Personal | By laurensaglimbene
I think the title says it all – Fit Parenting, OR Then he threw up on me.
At 5 PM – without warning – my son threw up on me.  He had fallen asleep with his head on my shoulder and then BLAH.  You know the rest.
I got him cleaned up and held him again to comfort him.  As I rocked him, I took a moment to take one of the best "selfies" I have.
On Fit Parenting
All I could think was – this is why I work out.  This is why I take care of my body.
I lift heavy weights, so I can hold him  for as long as he needs to feel my arms around him; so I can carry him home when he's walked a little too far for his tiny legs; so I can lift him high into the air and see his belly shake with laughter.
I push myself hard when I work out, so I am prepared when life pushes back.  I have confronted the weaknesses of my character during my challenges at the gym, becoming a little better with each passing day.  I have developed strength in my body and so naturally I have strengthened my mind.  I make myself better for him.  I make myself better for the children we don't yet have. I make myself better for my grandchildren and, god willing, my great grandchildren. 
I nourish my body with whole foods, so my energy for him is boundless.  My only stimulants are love and willpower .
I keep every part of myself at the ready so I can provide for him.  It's wonderful to be fit.  It's wonderful to be a parent.  A fit parent, however, is unstoppable.
Do you practice fit parenting? What's your motivation?