July 30, 2016 | Posted in Eating Well | By laurensaglimbene
This post may contain affiliate links. Advertisements do not reflect endorsement of content.
I don't believe in "good" or "bad" foods. I believe in eating what's right for you, your life and your family. That depends on who you are, what you're eating and how much of it.
There are some elite athletes who have included pizza delivery as a regular part of their diet…or consumed up to 20% of their weekly calories from added sugar. In most cases, you can accomplish your goals and maintain your health while including a little junky food. However, there are just as many people who are very affected by added sugars, refined foods and more.
That being said, I do have a philosophy that we stick to in our house. These are our "food rules," in list format. Stay tuned for blog posts going into more depth about the reasoning behind each.
There are also very specific "proportions" of food intake I recommend (protein:fat:carbs) for different goals – these are NOT included here. For more information on those, contact me about nutrition coaching! Even without thatinformation, you can make a big change to your diet just by keeping this rules in mind.
My philosophy on eating is summed up perfectly by Michael Pollan in his book "In Defense of Food." They're general rules and apply no matter what goal you're working towards – including fat loss, muscle gain, weight maintenance, longevity and just plain ol' feeling good!
"Eat food. Not too much. Mostly Plants."
On the outside, these seven words may seem simple. Here are some "quick notes."
EAT FOOD
– More Than 6 Ingredients? It's not food, it's a product.
– Can't understand or easily identify an ingredient? It's not food, it's a product.
– Is it more than 2 steps of human processing from it's original form?
(Flour, for example, is harvested as a grain [1], ground [2], then bleached [3] and sometimes enriched with vitamins/minerals[4]).
– Is it found in nature in its current form? For example, you cannot find low fat cow's milk or dairy products in nature. They do not exist. Lowfat dairy products are not food – they are a product.
Eat to Nourish.
NOT TOO MUCH
– Eat only when you're truly hungry.
– No second helpings
– Or, second helping of vegetables only.
– If you're having alcohol or dessert then don't have a starch with dinner.
– Avoid using food as a treat or relaxation method.
MOSTLY PLANTS
Pretty self explanatory! Aim to consume a mostly plant-based diet.
And some more items…
Cultivate your taste for things other than sweets.
MINIMIZE SUGAR
– Even natural sugar sources like agave, honey and dates.
– Even artificial sweeteners like stevia and splenda.
– Try to eat more vegetables than fruits, or at least an even amount.
– Choose less sweet fruits over sweeter ones (ie apples, papaya, berries). Save sweeter ones for treats (watermelon, cantaloupe).
FRUITS AND VEGETABLES ARE CARBOHYDRATES
– Fruits and veggies can make up a large portion of your daily carbohydrate requirements.
– Refined grains, pasta and bread are not nutritionally necessary when other foods are present in your diet.
BE PASSIONATE ABOUT YOUR HEALTH
– Being healthy is an uphill battle in our social climate.
– Being passionate means you'll keep learning, helping you to make the right choices happily.
– Your family will feed off your passionate energy and will understand that new changes are important.
– Being passionate about losing weight and being passionate about being healthy are not the same thing.
MAKE IT SOCIAL
– Meal time is primarily for nourishing your body, secondarily for nourishing your friends and family.
– Eat with your family and friends.
– Focus on the people around you just as much as the food around you.
– Eating shouldn't be about filling your tummy or gorging.
November 22, 2015 | Posted in Eating Well, Weight Management | By laurensaglimbene
This post may contain affiliate links. Advertisements do not reflect endorsement of content.
I am really excited to review these Healthy Microwave Dinners by Luvo!  Cooking is a lot of work.  Frankly, it's been wearing on me lately.  As a stay-at-home and part-time work-at-home mom, I spend a lot of time cooking and doing dishes.  A LOT of time.  Enter healthy frozen dinners by Luvo.
Disclaimer:  I received healthy microwave dinners from Luvo Inc. and decided, independently, to write this blog post.  Luvo did not approach me with a request to write a sponsored post.  As always, opinions are unbiased and my own. 
Luvo products are free of artificial preservatives, hydrogenated oils, high fructose corn syrup and GMOs.  They are high protein and have vegetables.  They contain lots of vitamins and minerals, unlike many processed meals.  So, they are TRULY healthy microwave dinners.  Even better, they taste great!  They are carried in the freezer section of major supermarkets and also on Amazon pantry (affiliate link).  You can cook them in the oven as well as the microwave
A LOVE-OF-FOOD STORY
I value healthy, good food.  It's one of my highest priorities, along with health and only trumped by "god" and "family."  I know what artificial preservatives, colorings and sugar can do to the body.  I understand the value of sustainably raised plants and animals.  I live and breathe portion sizes and macronutrients.  I know these things so well that I cannot help but make all the food for my family.  I don't buy any preprepared or packaged foods from the store, with the exception of our Friday night pizza that we have for game night. I simply would not be able to sleep at night if I did it any other way.
But, again, it's been wearing on me.  With the addition of a second child and the temporary "exit" of my husband due to work responsibilities, I have a lot on my plate.  I have been tempted by the convenience of packaged foods.
So, it was very good luck that  I spotted these healthy microwave dinners in our local grocery store. I was shocked, so I took to instagram.
My instagrammed question was "has anybody tried these?"  I received an answer from Luvo, Inc.  They offered to stock my freezer with Luvo products, so I could find out for myself!!
TASTE TEST: HEALTHY MICROWAVE DINNERS BY LUVO
First, there was the Ricotta and Kale ravioli shared between my son and I as our dinner starch.  Then, there was the tandoori-inspired spiced chicken, the braised beef with polenta and roasted vegetables, the chicken chili verde and the chicken enchiladas.
We even got to explore a few breakfast options.  I loved the steel cut oatmeal with fruit, which I was expecting to be sugary but was not.  We made our own eggs as a protein side dish.  The farmer's market frittata with sweet potato and mango hash was another home run.
Is it just me, or do these meals sound like they are straight from the menu of a trendy restaurant?  Trust me, they taste like it.  They have been hits with both my husband and my preschooler.  While cooking the enchiladas, I heard someone in our complex hallway say "wow, it smells like they're cooking something amazing!"  I created an awkward moment by popping my head out of the apartment door and waving the Luvo box.
The ingredients have all been delicious and fresh.  Lean meats, whole grains, wholesome fruits and vegetables.  Minimal sugar, added responsibly.  Wonderful spices and flavors.  Appropriate portions.
ARTIFICIAL FLAVORINGS
Luvo touts that their healthy microwave dinners are free of artificial flavorings, sweeteners and colorings. You will see a few ingredients that don't immediately strike you as natural, however.  They are: potassium chloride, calcium chloride, and caramel color.  However, these are not considered artificial additives.  Luvo's team carefully selected them to fit within brand standards.  Allow me to explain further.
Caramel Color is a widely used food coloring.  Some caramel colors are made via a "normal" route of heating or burning sugar.  Others are created chemically with processes that use sulfites and ammonia.  According to representatives, Luvo uses a Class 1 Organic caramel color by Sethness. It is manufactured without the use of sulfites or ammonium compounds.   "Class 1 caramel colors have been growing in popularity," says Brian Sethness, sales representative, Sethness Products Company, Chicago. "It is the most natural of the four classes of caramel. For this reason it is the only class Whole Foods, for example, will accept. It is also the only class that can be certified organic."
Be aware, still, that Caramel colors are essentially burnt sugars and some researchers believe that burning foods increases carcinogen content.  However, the amount of caramel color used is so miniscule that I am not concerned by it – As a mom, I am sure I have ingested lots of carcinogens from forgetting to take dinner out of the oven in a timely manner (as we speak, my hair smells like burnt rice).
Potassium chloride and calcium chloride are interesting ones to talk about.  They are generally regarded as safe (GRAS) by the USDA.  Chemically, they are classified as salts.  In fact, table salt has a very similar name: Sodium chloride.
Potassium chloride is a simple food preservative and flavor enhancer.  It's commonly stocked in baking sections as KaliSel.  Potassium chloride has the benefit of enhancing the salty flavor of food without adding sodium.  Thus, Luvo meals maintain flavor without excess sodium.  Interestingly, An April 2005 study in the journal hypertension found consumption of extra potassium may help lower blood pressure.
Calcium chloride is similar to potassium chloride.  According to Luvo representatives, it's a firming agent that helps keep the tomatoes from getting mushy.
It's true that potassium and calcium chloride aren't classified as artificial by the USDA, but you probably wouldn't see them in food plucked straight from nature.   For example, they are not present in large quantities in a garden fresh tomato (naturally, please correct me if I am wrong about this as I am not a food scientist).  To my knowledge, they must be created in a test tube.  However, both potassium chloride and calcium chloride are found naturally in rare mineral deposits.
Whether you choose to be turned off by this depends on your commitment to food purity.  Considering that they are simply salts, I am not at all bothered by them.  One commenter on consumethisfirst.com said "I don't understand the paranoia involved with chemical names, like CaCl or Calcium Chloride. It's a salt, totally harmless.  If, instead of listing 'water' as an ingredient, and they listed "dihydrogen monoxide", would you freak out[?][…]"
PORTION SIZES AND MACRONUTRIENTS
Luvo dinners are perfect for weight loss and maintenance, particularly for women (based on calories needed for our body size).  Portions are small and calorie counts are reasonably low, typically falling in the 300s or low 400s.  Overall, they also contain more protein than competitor brands and don't go overboard on the carbohydrates.  Most meals contain more than 18 grams of protein (if you eat the steelcut oatmeal or the ricotta kale ravioli, make sure to pair it with a side of protein).  Protein is vital for weight loss and overall health, so this is good news.  You might still need more protein for your meal, depending upon your goals and body size.  Consult a nutrition professional if you're not sure.
If you are a man, or weight loss/weight maintenance is not your goal, then I don't recommend subsisting solely off of Luvo meals unless you plan on eating two meals per sitting!
I hope you enjoy these healthy microwave dinners by Luvo.   If you want to know more about the company, check out their website, facebook, instagram and twitter.  Looking for more great tips and recipes for weight loss, health and more?  Check out my pinboards, facebook, twitter and instagram!
April 14, 2015 | Posted in Babies and Kids, Eating Well, Parenting | By laurensaglimbene
This post may contain affiliate links. Advertisements do not reflect endorsement of content.
Enjoying my posts on toddler nutrition?  Here's Day 3 of "Today, my healthy toddler ate…"
Real Life Toddler Nutrition
This is an example of a slightly frazzled day for me – we had a lot of hectic things going on.  I forgot to pack his lunch for preschool the night before, so I had to do it quickly in the morning.  Little man didn't nap, which cut into my food preparation time for dinner.  Daddy went out of town, which meant no help around dinner time and very little motivation for me to put a lot of effort into dinner.  You'll notice a very heavy reliance on Ezekiel bread and fruit!  Soon, I hope I'll have a post that shows a day where we go to a birthday party (Pizza!  Cake! Cookies! Cake pops!) or another atypical event.
Daddy and I try to make the first meal of the day his biggest and most nutritious.  We notice he eats the most at breakfast compared to any other meal time, so lately we've try to pack it full of protein and vegetables.  That way, we know that he has had a lot of "good stuff" – even if the rest of the day gets derailed.
If you missed Day 1 and Day 2, click on the links!
Today, my healthy toddler ate….
Breakfast:  Made by daddy!  Omelette with 1 grated carrot, 2 eggs , 1/2 tomato and 1 piece bacon. 1/2 piece of ezekiel toast.  Water.
Snack:  Banana with sunbutter on it.
Lunch:  Leftover ~2-3 oz turkey bolognese (Ground turkey in  tomato sauce). 1/2 cup white bean salad with cucumbers, tomatoes, avocado, olive oil, himalayan salt and pepper.  1/2 piece of ezekiel toast.
Snack: Raspberries and an apple.
Snack: ~ 1 cup of plain Cheerios provided by another parent at a playdate.  1 clementine.
Dinner:  1 egg made "sweet," scrambled with Rodelle vanilla extract and a little mashed banana. 1 piece of ezekiel bread french toast, made with unsweetened almond milk and fried in coconut oil.  Topped with 1/2 tsp raw honey, spread around to cover the bread very well.
After dinner snack:  Pecans.
Thanks for reading my post on toddler nutrition!  I'd love to hear your thoughts.
April 10, 2015 | Posted in Babies and Kids, Eating Well, Parenting | By laurensaglimbene
This post may contain affiliate links. Advertisements do not reflect endorsement of content.
Welcome to my Sample Toddler Meal Plan Series!
If you're wondering what a toddler should eat in a day, or what a healthy toddler MIGHT eat, then you'll enjoy this series that I'm starting.  It's a series of sample toddler meal plans. It's called "Today, my healthy toddler ate…" and is a list from a REAL day.  Every child is different and this is NOT meant to be a nutrition plan or meal plan for YOUR child – just a sample of what MY healthy, active little boy eats. Again, this post is simply meant as a sample toddler meal plan – an example that might help you broaden your horizons as a parent or child care provider.
 Missed Day 1?  Check it out here!  Each day has something different to offer, along with some old favorites (IE my son asks for Waffles for breakfast every.single.day.)
There's also Day 3!  Day 3 is a sample of a hectic day for us, when our food choices were not super-shiny-perfect.
"Today, my healthy toddler ate…"
Breakfast:  Two carrot-oatmeal protein waffles (~2 eggs, 1/3 cup oatmeal, 1 carrot), 1/2 piece of ezekiel bread with sunflower seed butter and mashed banana (stolen from mom's plate)
Snack 1:  2 small clementines and raw almonds
Lunch:  Pureed spinach omelette (blended completely into the egg so there are no chunks), carrot sticks and brown rice with himalayan salt and fresh ground pepper .
Snack 2:  A LOT of  Supereats' Kale & Chia Chips in Chili Lime (Tortilla-style kale chips, packed with Vitamin A & C, good protein & fiber)
Dinner:  ~4 oz of Steak, 1/2 cup roasted broccoli and 1/2 cup sweet potato fries.
After dinner snack: Banana & Coconut Milk "Ice Cream"  with Allspice
April 8, 2015 | Posted in Eating Well, Weight Management | By laurensaglimbene
This post may contain affiliate links. Advertisements do not reflect endorsement of content.
So you think your personal trainer or nutrition coach never eats dessert?  Well, you're probably wrong!  While some people are shining examples of fortitude, most of us simply know how to handle our sweets so we can minimize the damage they do.  So, here's my tips for healthier desserts, whether you're trying to be health conscious or lose body fat!
TIPS FOR HEALTHIER DESSERTS:
DETERMINE IF YOUR DESSERTS ARE A BIG DEAL
Are you healthy? Are you happy? Do you have the body you want?
If the answer is yes, then don't try to fix what's not broken.
If you don't, then that's another story. Believe it or not, going cold-turkey on desserts may not be necessary for your goals – even if your goal is fat loss. The only way to find out is to try. If you're successful, then great! If not, then it may be time to completely eliminate sweets.  We call this outcome-based decision making.
As a side note, "keeping" desserts often requires perfect compliance with the rest of your food strategy – like eating enough protein and vegetables. Losing body fat means eating less food. Eating less food means you have fewer chances to get all the nutrients you need, increasing your risk of malnutrition. Malnutrition can contribute to illness and sabotage your goals. Most desserts don't have many nutrients, so eating them contributes to your risk of malnutrition.
Overall, most people do need to at least modify their dessert habits.
TIPS FOR HEALTHIER DESSERTS: DAMAGE CONTROL
If you're going to eat dessert, here are some tips for healthier desserts.  It's about damage control:
1. Factor it into your total daily allotment.
You can enjoy an occasional dessert if you're factoring it into your total daily calories instead of overeating – for example, I try to give my clients an idea of how many "carbs" and "fats" they lose from eating a sugary dessert; Or, an idea of how much physical activity they need to do to make up for it. For some clients, having a piece of cheesecake means NO other carbs OR fats for the rest of the day – just protein and vegetables. It's not as extreme for others.
I also specify how many times per week they can substitute a cheat item. Again: It's not safe or healthy to regularly replace your "real food" with dessert because it increases your risk of malnutrition, especially if your goal is fat loss and you already have fewer calories with which to gain all your vitamins, minerals, antioxidants, etc. Overall, factoring desserts into your total daily allotment works very well for occasional treats, especially for people who aren't ready to go "cold turkey" yet. It can certainly make your healthy lifestyle feel more sustainable.
2. Eat sugary desserts after ingesting vegetables and protein.
Eaten on its own, sugar enters your bloodstream very quickly, creating spikes in blood sugar and blood insulin that may impact your overall health, increase your risk of insulin sensitivity (still being researched) and increase the likelihood of storing fat (again, still being researched). Eating vegetables and protein first may help to "dilute" the dessert in your digestive system; Having additional veggies and protein in your stomach slows the absorption of the sugar because your body is "busy" digesting the veggies and protein.  **NOTE this is true for whole food sources of protein, but not for some protein powders – they can be fast digesting, too!**
Let's look at some simple numbers as an example. On an empty stomach + dessert, you might absorb "10 units of sugar per minute." On a protein/veggie-ful stomach, you might absorb "3 units of sugar + 3 units of fiber from veggies + 3 units of protein per minute," meaning that your blood sugar will not spike as much.
Protein and vegetables aren't the only "brakes" for sugar absorption; Fats also help slow absorption of sugar into the bloodstream, but most desserts contain so much fat that it doesn't make sense to pre-eat even MORE fat to help blunt the effect of the dessert. Protein and veggies do the job quite well.
Which leads me too…
3. Avoid desserts that are mostly sugar – especially low fat options. A dessert that also has protein is even better.
If fat helps to slow the absorption of sugar into your blood, then fattier desserts may have a healthier impact on your body – even if they're more calorie dense. For example, I advocate full fat ice cream or "2%" frozen yogurt over options like nonfat frozen yogurt. If a fattier option isn't available, then I suggest adding nuts or unsweetened coconut flakes as a topping.
This is one of the reasons I love raw desserts – most of them are based off of coconut flesh, coconut oil or soaked nuts, all of which are full of healthy fats. Raw desserts also taste amazing!!! I have a pinterest board of raw desserts that you might be interested in following.
Did I say extra bonus points if the dessert also contains protein?
Other things that are really bad: Soft drinks, sweetened ice tea, sweetened coffee, fruit juice, straight sugar, straight honey or straight agave. Talk about blood sugar spike!
4. Make desserts yourself and make them "pack a nutritional punch."
Newsflash: That delicious dessert you love would probably still be pretty delicious if it only had half the sugar in it. Store bought and restaurant made desserts can be RIDICULOUSLY high in sugar. Save money, time and health by making desserts at home, instead. You may start with basics like cookies and cakes, but you'll eventually learn to make desserts that nutrient-rich ingredients, like healthy fats, fruits and vegetables. Some of my favorites include whole baked apples, pumpkin pudding, red velvet beet cupcakes, carrot cake and chocolate avocado pudding.
5. Make only a little. I don't advise batch cooking desserts. Make just enough dessert for one serving per person – no leftovers! For example, I use a single-serving chocolate chip cookie recipe. I also have miniature pie plates for pies and small ramekins for making individual custards/puddings.
6. OR, make dessert a "going out" affair.
Most of us enjoy dessert because it's pleasurable – sugar and fat send signals to our brain that make us feel good. Yet, that pleasurable sensation only lasts while you're eating. Depending on how fast you eat, you might "spend" your enjoyment very quickly. Create more fanfare around your dessert eating by going out to get it – go to the ice cream stand or to the bakery and sit down in the company of your friends and family. Enjoy yourself. Linger over a cup of coffee or tea. Let the natural conversation slow you down.
7. Add sugar yourself.
I've known several people who absolutely love peanut butter brands that contain added sugars. Chocolate milk, hot chocolate, flavored vanilla yogurt and fruit jelly are other sugary "favorites" that people often get stuck on. If you're not ready to give up your favorite sugary foods then buy the unsweetened versions and add the sugar yourself. You can conveniently ignore how sugary a food is when it comes presweetened – manually spooning the sugar into an unsweetened item is a "wake up call" and makes you think twice about what you're doing.
8.  Time it right.  
Most people process sugar and starchy carbohydrates best immediately after exercise – and the harder you worked , the better.   Plan on having some birthday cake at a friend's party?  You might want to schedule a work out before the party.
I hope these tips for healthier desserts were helpful.  Looking for more great tips and recipes for weight loss, health and more?  Check out my pinboards, facebook, twitter and instagram!
March 8, 2015 | Posted in Babies and Kids, Eating Well, Parenting, Toddler Friendly | By laurensaglimbene
This post may contain affiliate links. Advertisements do not reflect endorsement of content.
If you're wondering what a toddler should eat in a day, or what a healthy toddler MIGHT eat, then you'll enjoy this series that I'm starting.  It's called "Today, my healthy toddler ate…" and is a list from a REAL day.
Disclaimer
Every child is different and this is NOT meant to be a nutrition plan or meal plan for YOUR child – just a sample of what MY healthy, active little boy eats.  In an attempt to choose good search terms, the title of this page is coming up as "What a toddler SHOULD eat" – which I hate!!  Realistically, there are too many factors – both nutritional and "real-life-ational" – to come up with a definitive SHOULD.  Again, this post is simply meant as an example that might help you broaden your horizons as a parent or child care provider.  
This post contains affiliate links to Amazon.com.  That means I get a percentage of the proceeds from any purchases you make through the links.  
What A Toddler Should Eat: Today, My Healthy Toddler Ate:
Breakfast:  Homemade "Carrot Cake" Protein Waffles = 2 eggs, 1/2 cup oatmeal, 1.5 teaspoons coconut oil, 1 carrot, 2 tablespoons raisin
~ 3-5 oz of whole milk from Homestead creamery.
Snack:  ~15 Raw Almonds, 1 Carrot of Carrot Sticks, 1 Large Apple
Lunch:  ~3 oz of steak, 1/2 sliced red pepper, 2 small "cutie" clementines
Post-nap snack:  Roasted white potato "potato fries" (~ 1/4 potato)
Dinner:  ~3 oz of steak, 1/4 cup sliced cucumbers, 1/4 cup of spinach salad with balsamic dressing
Dessert:  Homemade chocolate-avocado pudding with homemade whipped cream = ~1/2 an avocado, 1/4 cup heavy cream, ~1 tablespoon of sugar, along with seasonings
Interested in seeing more samples of what a toddler shout eat?  Check out Day 2 and Day 3 by clicking on the links!
February 13, 2015 | Posted in Eating Well, No Candy Holidays | By laurensaglimbene
This post may contain affiliate links. Advertisements do not reflect endorsement of content.
No Candy Valentine's Day Ideas
With my commitment to healthy living, holidays are always a challenge.   I feel like Halloween marks the beginning of 4 months of massive sugar addiction, with Easter as a grand finale.  Valentine's day is fast approaching and I'm being proactive about minimizing added sugar. Here's a list of  No Candy Valentine's Day Ideas I love!  Getting ready for Easter?  Check out my tips for a No Candy Easter, too!
Savory Fair
The Heart "Egg in a Hole" by the Today Show's food staff – Use whole-grain bread, add an extra side of scrambled eggs (For protein) and I'm sold.  So cute!
Vegetable Love
Heart Shaped Carrots in Chicken Noodle Soup, from Sophistimom.  I've also seen similar things with potatoes cut into heart shapes and roasted.  Eat your heart out!
Lovely Fruit Salad
I heart this watermelon heart salad from "A Designer Life" blog by Jessica Lea Dunn.  This is a great substitute for sugary desserts!  Maybe you could even take turns feeding each other these juicy hearts.
Bananas For You!
I love this simple and easy Banana message from The House of Hendrix… this is something that I KNOW I can get done, no matter how crazy Valentine's day gets!
Paper Hearts
There are lots of No-Candy Valentine's day cards & gifts for kids to make.  This "I Mustache You a Question" Valentines & Fake Mustaches, from Etsy – you can see more on my No-Candy Holiday Pinboard, including the snake Valentines my son and I made!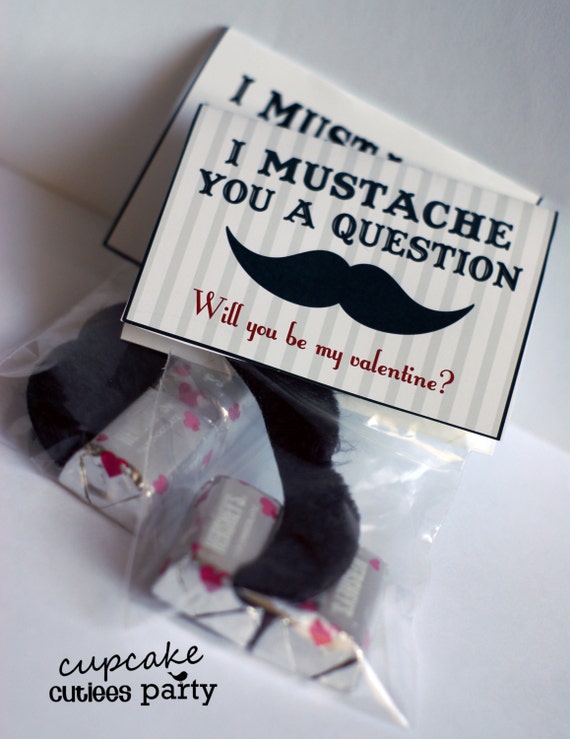 Love Explosion
I love this post from the House of Hendrix, where she details her plan for a "love attack" on her family with 50 creative, inexpensive and fun ideas!
September 24, 2014 | Posted in Eating Well, Life Coaching, Weight Management | By laurensaglimbene
This post may contain affiliate links. Advertisements do not reflect endorsement of content.
I've been hearing a lot of complaints, lately, from wives who are trying to clean up their eating but are meeting resistance from their husbands.  Changing your lifestyle is hard enough when it's just you – here are some tips on making the transition easier When Your Spouse Won't Eat Healthy.
When Your Spouse Won't Eat Healthy…
1.  Be firm, but don't be disrespectful or critical.
Tell your spouse why eating healthy is important to you and the reasons you're motivated to serve nourishing food, but be respectful of your spouse's feelings.  Acknowledge how they feel and repeat it back to them without judgement (IE You feel like it's important for you to be able to relax by eating something sweet after work.)   Don't call them names, insult their character or be derogatory in any way.  Even if you don't like their eating behavior, don't say anything unless you have something nice to say.  Try leaving them a friendly note if face-to-face conversations just aren't working.
2.  Don't nag. 
You've told your spouse you want to eat healthy once.  Maybe you've said it twice.  Don't tell your spouse again.  That's called nagging and it won't further your argument.  Readiness to change is very individual – sometimes the more you push someone to change the less likely they are to do so.   If your spouse chooses not to adopt your eating strategy then it's time to start working around them instead of with them.  Perhaps prepare a separate meal for yourself, for now, and focus on being a positive role model..  
3.  Don't talk AT your spouse – talk WITH them and work together.
Make a list of vegetables, grains and meats together and decide what you can both agree on.  Similarly, tell your spouse that you want him or her to eat better and ASK them how to make that happen.  Make a list of possible solutions and cross off items that aren't mutually acceptable until you have a list you can work with.
4.  Get help!  
We all think more highly of our diets than we should.  Secure an impartial third party to evaluate your diet and your partner's diet.  Perhaps hearing it from someone else will help – plus, it takes the pressure off of you.
5.  Swap favors.
Is your spouse really stubborn?  Bribery can be a funny way to get them to explore new food options.
"Honey, if you eat all your vegetables tonight I will vacuum your car for you tomorrow."
6.  Start small.
Is your spouse a french-fry nut?  Don't throw them into quinoa right away.   Slowly modify their favorite foods until they're eating something totally different.  First, try white potatoes roasted with oil, herbs and a spare amount of salt. Eventually begin integrating other starches that are more "vegetable-y."  For example, you might want to introduce sweet potatoes, then roasted butternut squash fries, then roasted carrot fries.
7.  Serve a large bowl of salad or a big vegetable side dish at every meal.
That way you and your children can have a healthy meal rich with vegetables, even if your spouse chooses not to.
8.  Don't make a big deal about new foods.
Are you serving a meatless dish like black bean chili?  Don't make a big deal about the fact that it's meatless.  Cutting down on carbs or butter?  Don't announce that something's missing!   In fact, don't say anything except "We're having Chili for dinner tonight."  Some spouses won't even notice that you're changing up meal time, so don't ruin the magic by giving the trick away yourself!
9.  Get good at cooking!
Nobody wants to eat food that tastes bad, whether it's healthy or not.  Make an effort to find the best, healthiest recipes that taste good to your family by looking at cookbooks, blogs, pinterest and magazines like Eating Well and Cooking Light.  It takes a lot of practice and experimentation before you begin to hit your stride as a "healthy cook."  Remember, practice makes perfect!  Note that some people's tastes are essentially "ruined" from eating so much processed food.  In my experience, it takes time for a person to enjoy the taste of whole food when they're used to processed or unhealthy food.
10.  Find support elsewhere.
It would be so much easier if your spouse could be your pillar of support as you embark on a new lifestyle.  However, if your spouse just isn't that person then you need to create a social support system outside of that – this might mean finding a group of friends who are focused on healthy living, too, or hiring a nutrition coach who will be your cheerleader on your journey.  Having a support system can make the difference between attaining your goals or reverting to your old ways.
August 3, 2014 | Posted in Eating Well, Weight Management | By laurensaglimbene
This post may contain affiliate links. Advertisements do not reflect endorsement of content.
I get a lot of questions about juicing from my clients and friends – they all want to know "Is Juicing Healthy?" I think many are disappointed to hear that I am NOT an advocate for juicing, juice detoxes or juice fasts.
Is Juicing Healthy?
What I don't like about juicing is the elimination of the "pulp" (fiber and other micronutrients) from the fruits and veggies. This quote by Dr. John Berardi, Chief Science Officer at Precision Nutrition, says it all –
"To me it's wasting some of the most valuable nutrition [from the vegetable]. After all, much of the benefit associated with whole fruits and veggies – beyond the micronutrients (some of which you lose when you juice) is due to the slow digestion/absorption of them."
So what can I do instead of juicing?
If you really really want to turn your produce into a beverage, there's a better way – blending v. juicing.
Remove the fiber from a fruit or vegetable and you're essentially drinking a sugary drink, granted a vitamin and antioxidant packed one.   Your body absorbs the sugar very quickly – just like with soda pop or chocolate milk – resulting in a huge release of insulin into your blood stream.  So, consuming juice still affects your carbohydrate tolerance/associated fat gain AND your risk of developing Type II diabetes.  This is why pediatricians say NO JUICE for kids – ever, or in very careful moderation.   
There's cost to consider, too – many juicing enthusiasts end up consuming far more produce than they actually need.  Even worse, the nutritious pulp often gets thrown away or composted – even though you've paid for it!
Overall, I prefer my clients chew their food – not sip it.  However, if you'd REALLY like to make your veggies into a beverage then blend rather than juice. This way you keep the fiber along with the vitamins, minerals, antioxidants and other good stuff!  I highly recommend the Vitamix blender, which does an incredible job of practically VAPORIZING your vegetables so you're not chewing on "veggie cud" at the bottom of your shaker.
Still, beware of staying within your portion guidelines for fruit and vegetable intake as quantity control becomes harder to "eye ball" when you turn a food into a beverage.
For a more in depth look at a Juice Detoxes, please visit this excellent article by Precision Nutrition's Ryan Andrews.  
March 26, 2014 | Posted in Eating Well, Kitchen Tips | By laurensaglimbene
This post may contain affiliate links. Advertisements do not reflect endorsement of content.
DIY Dark Chocolate Chips
Dark chocolate has numerous health benefits because it has less sugar and retains more of the nutritional value of pure cacao – it's unfortunate, then, that it's impossible to find chocolate chips darker than 70% cacao.   I've looked.  And looked.  And looked. Don't compromise on quality.  Instead, buy your favorite dark chocolate bar from the store (this one is 88% cacao) and chop it into rough chunks using a butcher knife.  It's DIY Dark Chocolate Chips.
The most common "very dark" grocery store brands are Green & Black, Endangered Species and Lindt.  However, you can find a host of options on Amazon.  I prefer 85% Cacao, but you can even try 90% and 99% (if you're very adventurous).  I use sweeter Cacao (as in, a lower percentage of cacao and higher percentage of sugar) when I have an unsweet dough.  85% is great for unsweetened waffle or pancake batter, for instance.  Sometimes I use 90% when the batter is sweet, such as when we make chocolate chip cookies.  Mix it up and see what you like!
A word of caution:  The darker the chocolate, the higher the theobromine (TBR) content.  TBR is a stimulant that acts similarly to caffeine.  I made the mistake of making my son very dark chocolate cake pops for his second birthday.  He ate two cake pops and was up until 11 PM.  A local chocolate shop, Cao Artisanal chocolates, makes chocolate straight from the bean to the bar.  I often have difficulty sleeping after I visit their chocolate bar.  Of course, we always end up there at the end of date night… around 9 PM!  We should try to go there earlier. My mistake.  Use with caution!!!
I hope you enjoy the freedom of your very own DIY Dark Chocolate Chips.